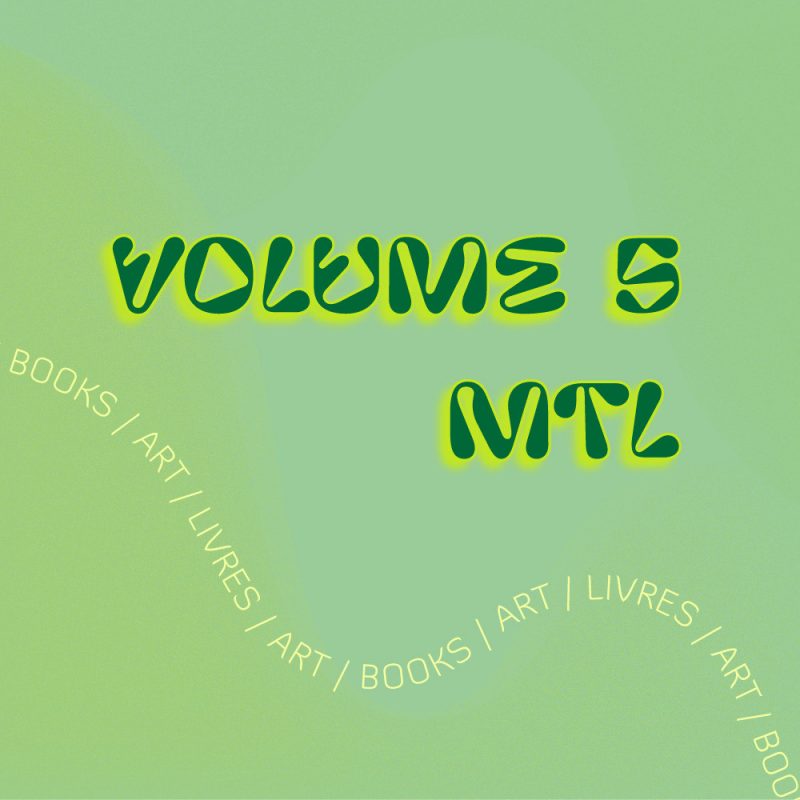 We're excited to announce that Volume 5 MTL, Montreal's artists' publishing festival and conference, will be held from September 26 to October 2, 2022, culminating in an Art Book Fair at the SAT (Société des arts technologiques) on October 1 and 2 (Free Admission).
Volume 5 MTL will present a variety of activities that showcase the work of artists and publishers in the art book and art publishing field. These include artist presentations, round-table discussions, exhibits, workshops and more! For the artists, publishers and actors of this sector, Volume 5 MTL is not only an opportunity to sell books at the art book fair, but also to network, discover the work of your peers and share knowledge and news.
Applications for tables at the fair are open here.
In the meantime, if you'd like to propose ideas for programming, email us at production@volumemtl.art! Please include the names and contact information for any artists, collectives or potential other participants and partners that you think could help fill out our programming.
Stay tuned for more information about Volume 5 MTL to be announced later this summer!
Volume 5 MTL is an ARCMTL production made possible in part thanks to the support of the Canada Council for the Arts, SODEC, the Conseil des arts de Montréal and the Conseil des arts et des lettres du Québec.
Volume 5 MTL graphics : Anahita Jamali Rad, 2022.